Let's be honest, our PC's cost too much damn money. Getting a good deal on peripherals can relieve some some strain on our wallets. The problem is getting the right pieces of equipment that can handle the job without spending a ton of money is hard to do.
My tech reviews aim to solve that. I will display decent value options for your set. Whether you do podcasting, video creation, streaming, or just game and want good value stuff!
This article looks at microphones. We will go over other peripherals, software, and more in other articles. Subscribe to the wordpress, Facebook, or come hang out in the RogueZone Discord to stay up-to-date!
This will be a top 5. The list starts at 5 and works down to the best value microphone you can get. The why's or why not's will be displayed. All of these I have tested, and some of them I am currently using!
The list…
5. Blue Snowball ICE
Pros: This is a widely used mic, so there are a ton of reviews out there. It is primarily used by new and some more experience creators mostly because of its appealing price. At just $49.99 (some retailers pricing up to $69.99), the Blue Snowball ICE is a great little mic to pick up.
Cons: I say "little" mic, but in reality -it's very bulky. It has a very odd shape. This wouldn't be a big deal but it makes it tough to find off brand stands and attachments for the device. In my own set, this device won't fit into my swing arm. So I own it, but it stays hooked to my consoles rather than my PC.
Overall: I do get some use out of it. The condenser performs well for console game chat. I would not use this in my stream. If you can do without a swing arm or other. Of course, Blue makes their own attachments, but I like my stuff to be interchangeable when I can. You can't beat the price though.
4. Blue Yeti / Blue Yeti X
Pros: Another great price. The base version we'll call it, comes in at $99.99 while the "X" hits different at $169.99 by most retailers. Those are decent value prices for a great mic. I love having the ability to mute and make gain adjustments right on the device.
Cons: The deal with the swing arm for this one comes in at $279.99… Once again, an
issue with blue. I can't use my swing arm, which cost less than the one Blue wants us to by.
Overall: Great sound quality right from the device and the price is nice!
3. Polsen Omnidirectional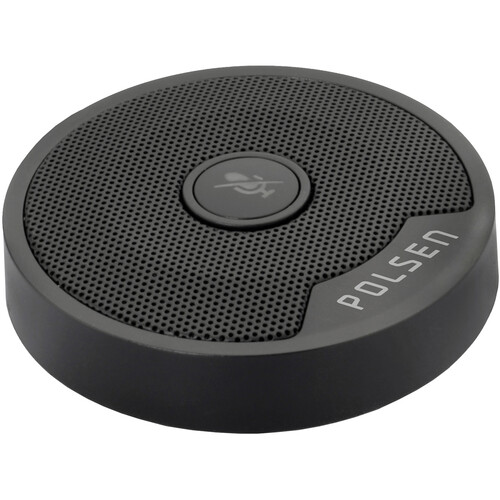 Pros: If you are a podcast specialist, you should definitely take a look at this one. Get
involved with roundtable type discussions for your podcast with this Omnidirectional USB Boundary mic. The price is sweet, $56 – $64.
Cons: Wouldn't work for all set ups. Looks like a hockey puck.
Overall: If you enjoy podcasting then this might be the number 1 for you. For others, maybe a 5th spot would be more suited. Because of this -#3 it is.
2. Razer Seiren / Razer Seiren X
Pros: Finally a device that fits all my cheap attachments as well as my expensive stuff. For a USB option – this mic performs very well. Streamers, podcasters, or whatever else you are into this mic performs great! I especially like that mute, is separate from the adjustments knob. Lots of color and feature options to fit any budget.
Cons: USB connection to the mic itself is weird. I recommend getting a different cord.

Overall: Love the convenience in the size fitting my cheap boom and swing arms which was an issue for other devices. I had to modify it though which gives it a hit. After those adjustments, I love it and use it every day. Price is okay at between $99.99 – $179.99 depending on type and color.
1. HyperX QuadCast / S
Pros: Hands down the best value USB microphone you can add to your set up. Super easy and unique ways of making adjustments on the fly. Fits in my cheap swing / boom arms and also has some cheap options built specifically for it. Absolutely amazing sound quality for a USB option. Also it looks badass.
Cons: One of the more expensive USB mic's on this list. Not as much as the Yeti X, but comes in at $139.99 for most retailers. With the S ranging to $159.99 with additional features.
Overall: Easily worth the money. Best option there is under $200.
There's my list of top 5 value USB microphones. You can do a ton with sound. For those BIG budgets, look elsewhere than USB. For those of us trying to make it in content creation, we need all the value options we can get! Hope this article helps!